Tawe Nunnugah is a raid held every two years to coincide with the Australian Wooden Boat Festival held in Hobart. Over 10 days boats travel from Recherche Bay to Hobart with the arrival timed so that you join the opening sail past of the Australian Wooden Boat Festival.
The event is run by the Living Boat Trust in Franklin. This is a remarkable organisation that builds, restores and operates traditional boats. They have a large shed, a large grassed area and various jetties on the Huon River all filled with wonderful boats.
This year two OGA boats participated in the raid. Fair Wind skippered by Stef van den Hoek with Peter Kovesi and Dave Cliff as crew, and Fala skippered by Andrew Bochenek with Ken Watts and Les Middleditch as crew. We had an amazing time sailing through what is probably Australia's best cruising ground.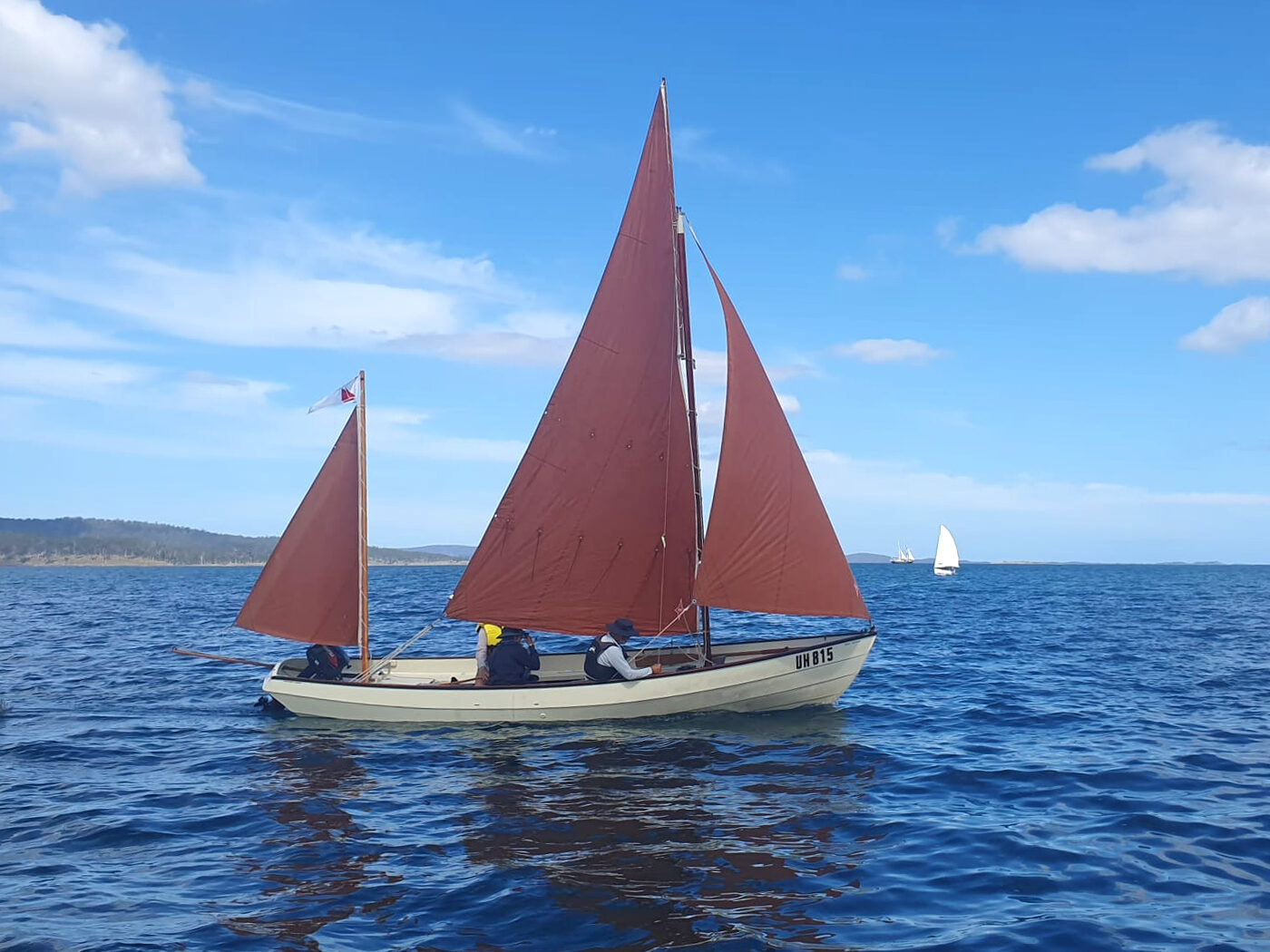 The Sail Past and the Wooden Boat Festival were extraordinary experiences. It is hard to describe them adequately. We have some videos and photos which will hopefully give you some idea of what we experienced.
Andrew Bochenek's videos
Peter Kovesi's photos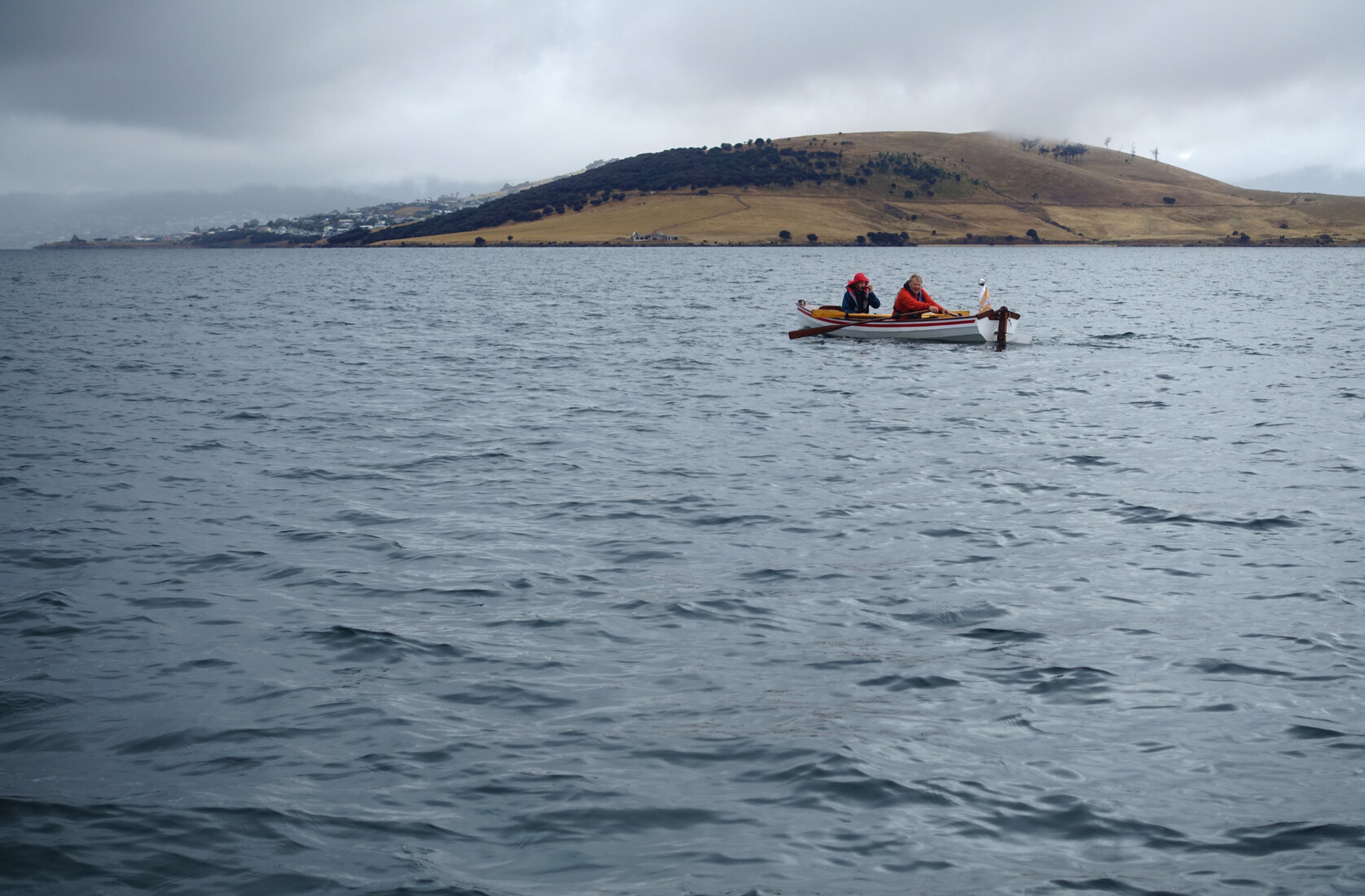 Also from WA, Martin Chambers and his wife Kerryn rowed the event in their Welsford Joansa called RowBob. Martin's account of the event Remember Where You Have Been, Look To Where You Are Going is very good reading.
Finally, a huge thank you to Martin and Deb Riddle, along with an army of volunteers, for their extraordinary organisation of the event.