OGA C Fleet Picnic Day on the Murray River – July 2016
by James Bennett
Saturday 2 July saw four boats meeting at the Ravenswood boat ramp for a picnic voyage up the Murray River.
Crazy Bird John and Jenny Longley
Precious Little Dave, Jackie and Michael Archer plus Ally the 'dog in training'
Reach Out Jim Black
Kailani James and Belinda Bennett with Rachel Kerr
After several wet weekends, Saturday's forecast was for a clear but cool day, so after voting in the federal election we all met at the Ravenswood boat ramp at 10.45am. Crazy Bird was already on the river and waiting patiently for the rest of us to get organised and launch.
Everyone's engine started first time except for Kailani's which stubbornly refused all threats and suggestions that it might make a good mooring if it didn't cooperate. So as to not hold everyone up, our C Fleet Captain, Jim Black, keen to demonstrate the power of his new electric installation in Reach Out kindly towed Kailani up stream.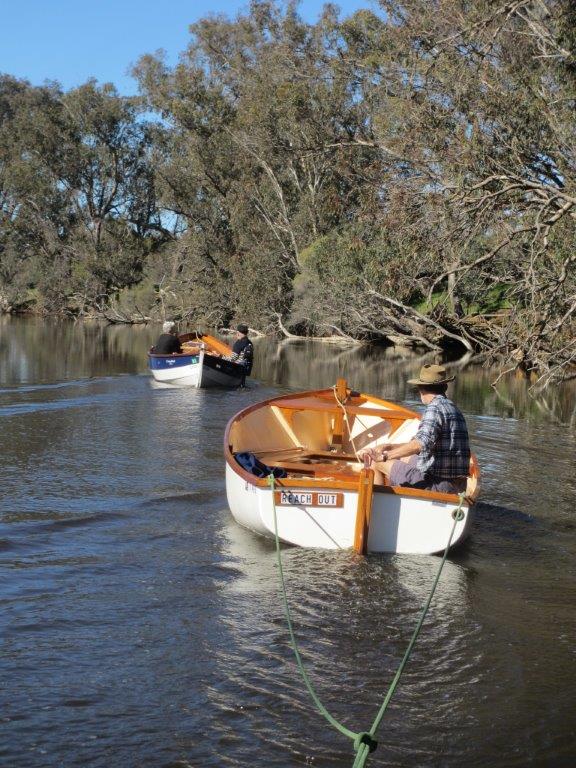 Keen not to surrender to the capricious nature of Mr Yamaha, I continued to try and start the engine with no results other than creating some large blisters on my right hand and a raising level of frustration and ill intent.
It was quite un-nerving being towed up river by a boat that made no noise what-so-ever. In fact at one stage we suggested to Jim that he needed to create a false engine noise so that other boat users could hear him coming.
After passing a number of very attractive looking houses, the river heads out into open country side, on its way up to Pinjarra. Pinjarra is around 23km upstream and the north end of the Peel-Harvey estuary 10km downstream. Trees line both banks of the river and our little fleet of vessels frequently startled the local bird life with Darters hiding in the river banks amongst tree roots and fallen branches and ducks who gave an indignant quack before taking to the wing. Cows looked down at us from the high river banks; it was a very peaceful scene. Occasionally we came across fishermen stalking their prey using small electric trolling motors mounted on the bows of their boats.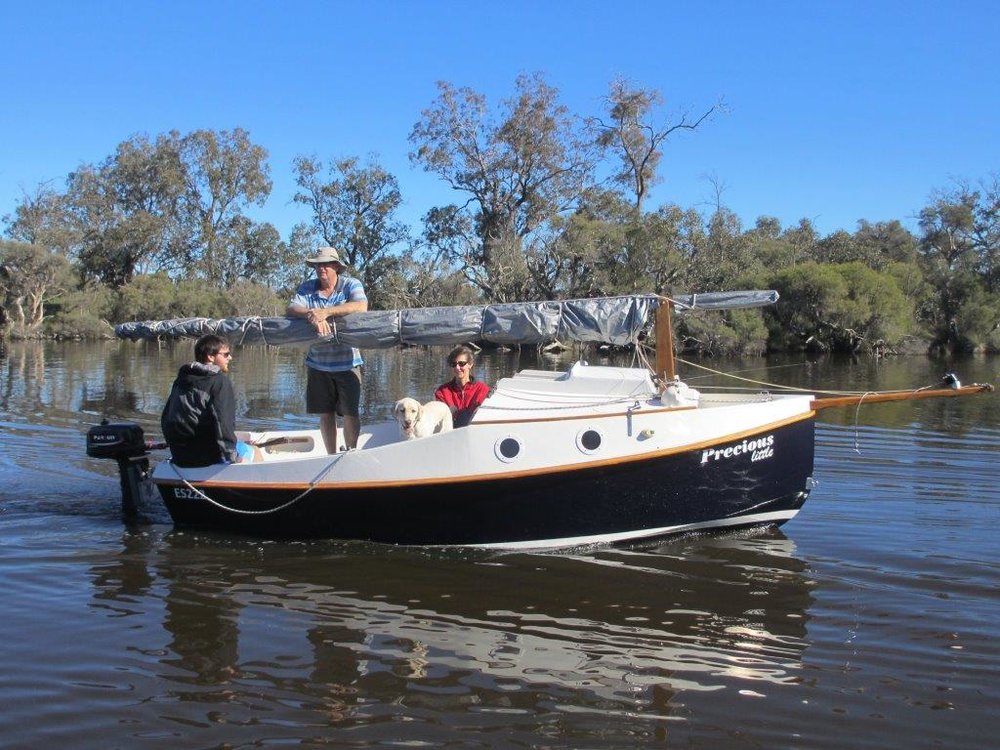 We were overtaken by a large catamaran house/party boat at one point and provided them with a subject of interest judging by the number of cameras pointing our way. Later we caught up with them moored bow to into the river banks enjoying their lunch, our fleet again on the receiving end of friendly waves and cameras.
The previous day I had downloaded some satellite pictures of the river to make a photographic chart, as this part of the Murray is off the coastal chart. After motoring for an hour I could see from the picture that around the next bend was a beach and grassy area.
The picnic spot was perfect, facing southwest, with a good view up and down stream and the surrounding farm land. Signs of a small camp fire indicated that this was probably a popular spot to visit. Thoughts that this could be an alternative camp site for a raid weekend were quietly aired, though permission from the land holder would probably be required if we were to camp.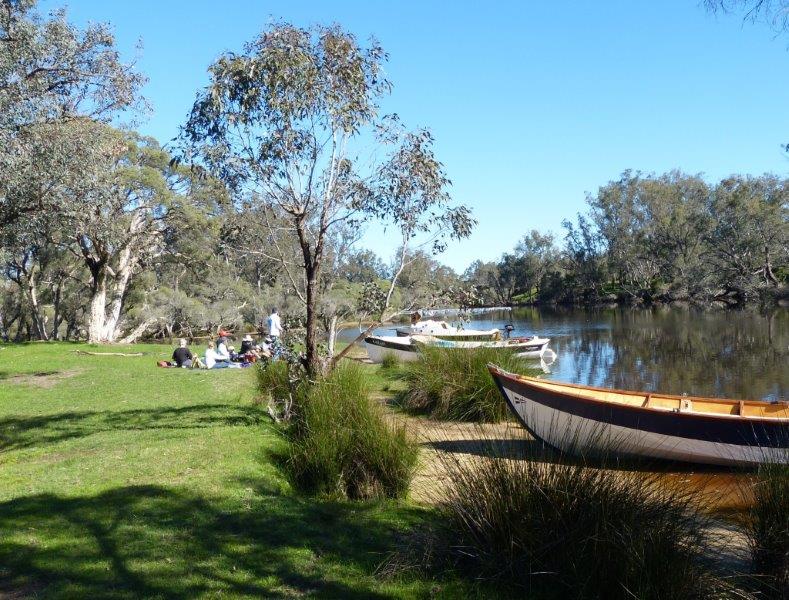 Lunch time was also a good time for everyone to inspect Reach Out and her electrical installation. Jim has installed four large 12 volt batteries wired so that he gets 48volts dc. This is then converted to 48volts 3 phase before being fed to the drive motor. The LED read out from Jim's console suggested that he had a range of 9 hours plus when he was towing Kailani, and a lot more without, so an impressive set up and all in perfect silence (and reliability).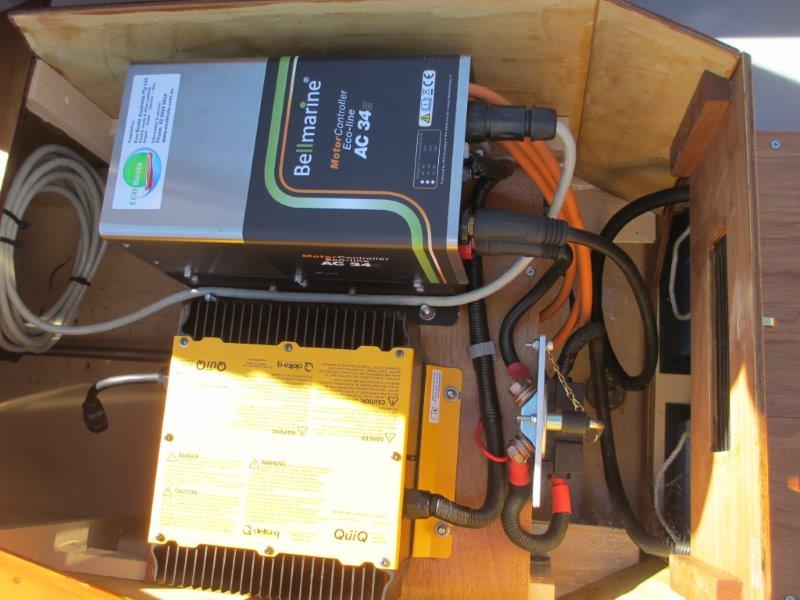 While we were looking over Jim's boat, John Longley announced that he was going to start Kailani's outboard and much to everyone's amusement did so first pull. The engine ran quite happily for several minutes until I went on board and touched the engine, where upon it stopped. John's explanation on how he made the engine work is not printable here, but the threats were certainly more effective than my pleas for cooperation from Mr Yamaha. After looking at Jim's electrical arrangements my own thoughts were seriously considering the benefits of an electric outboard, despite what I would expect is a high initial outlay.
After lunch we took a tow from Precious Little and despite repeated attempts to beat some life into Mr Yamaha, the blisters on my hand and an unsolvable carburettor problem won the day.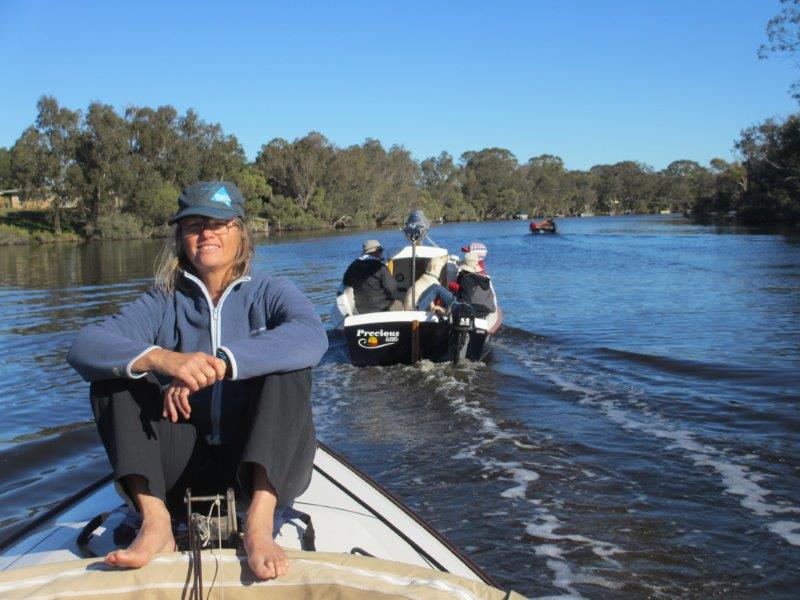 It had been decided that the day would not be complete without a visit to the Ravenswood Tavern, so our little fleet headed down river. The tavern is next to the Ravenswood caravan and camping ground which again raised quiet comments that a different type of raid weekend could be held that was more inclusive for those who prefer their creature comforts (pub dinner and hot showers) as opposed to Heron Point camp site, with its limited facilities.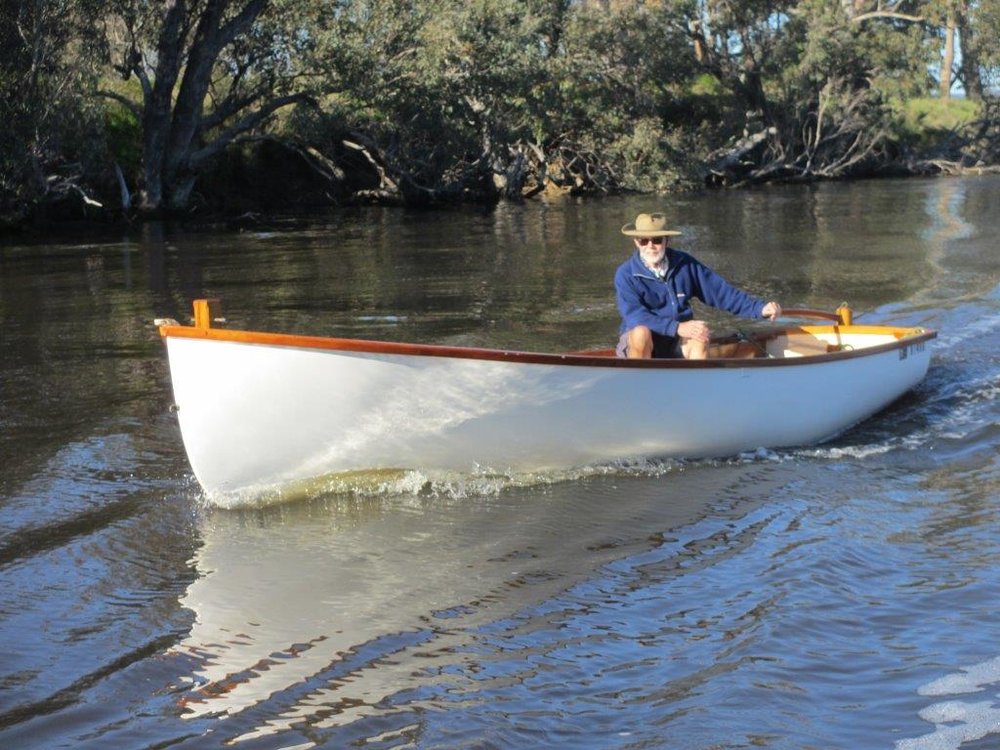 A perfect beach next to the tavern provided a safe place to beach our boats. A round of drinks was a perfect wrap up for the day. As we left the tavern staff were setting up seating on the grass for a wedding overlooking the river. Local residents were arriving and leaving the tavern using their boats, the riverine lifestyle has a lot to be said for it!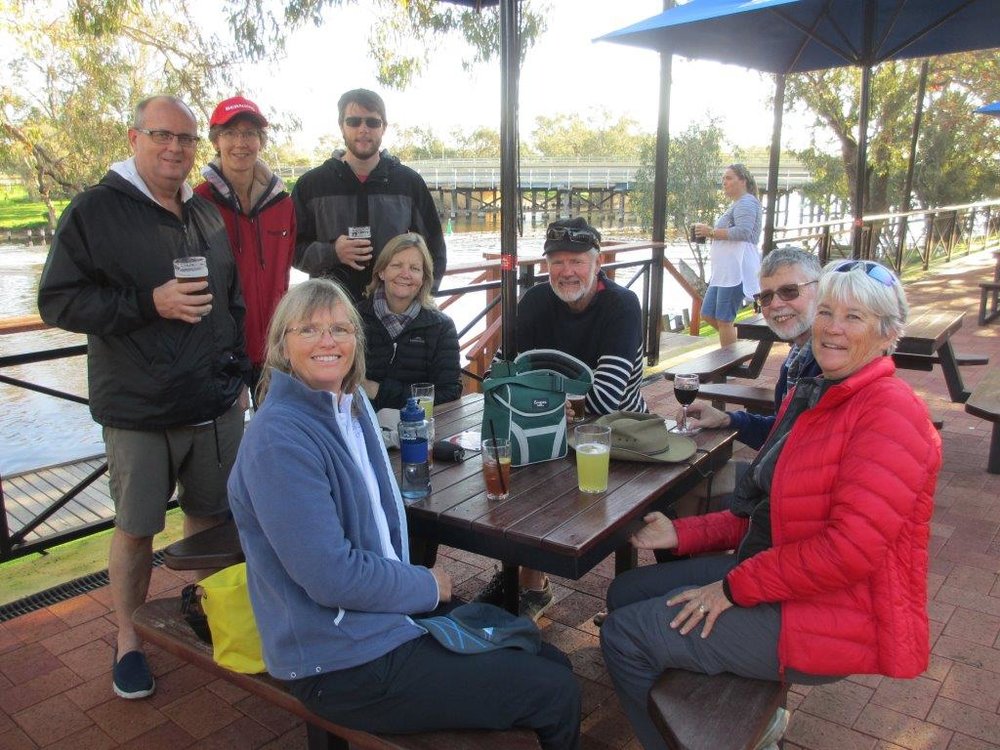 Thanks to everyone who came along and a special thanks to Jim and Dave for towing Kailani around all day much to my shame.
James Bennett
Photographs; John Longley and James Bennett