Classic Boat Raft Up at RFBYC – 8 November 2015
By Jeremy Stockley.
Sunday 8th November dawned fine, calm and cool, in pleasant contrast to the previous day's showers and squalls. Thanks to the preparations by Nathan, the bosun, the RFBYC jetty was ready at 1000 to welcome the first few boats to arrive. By soon after midday we counted fifteen boats alongside the jetty, moored three deep in places.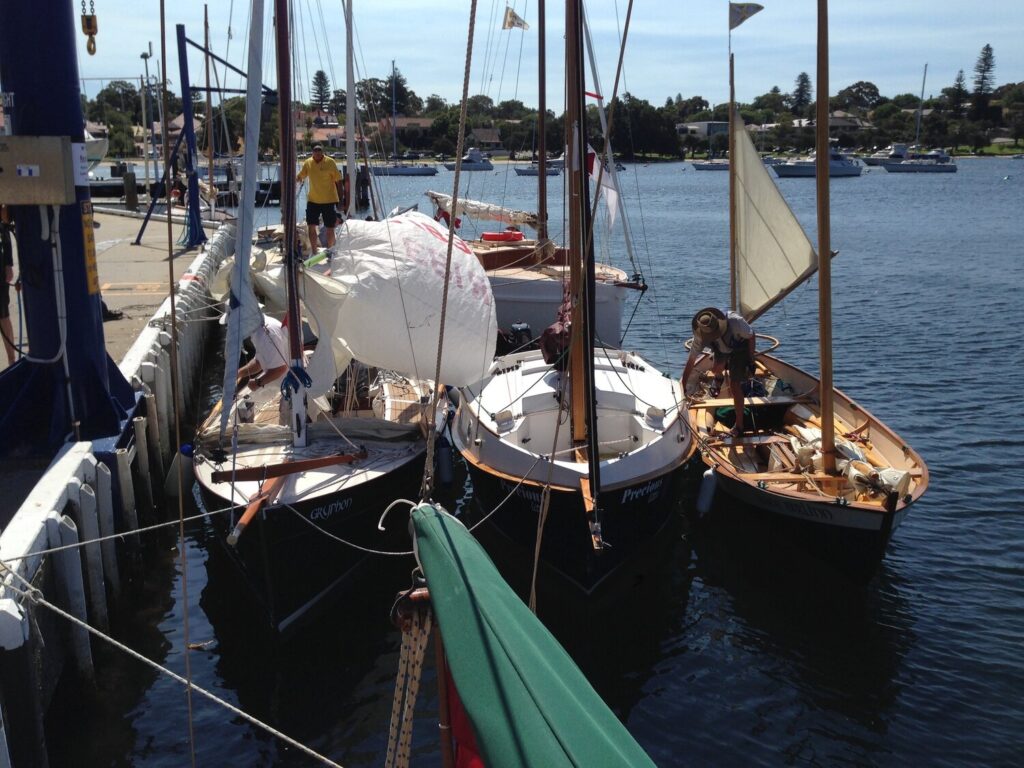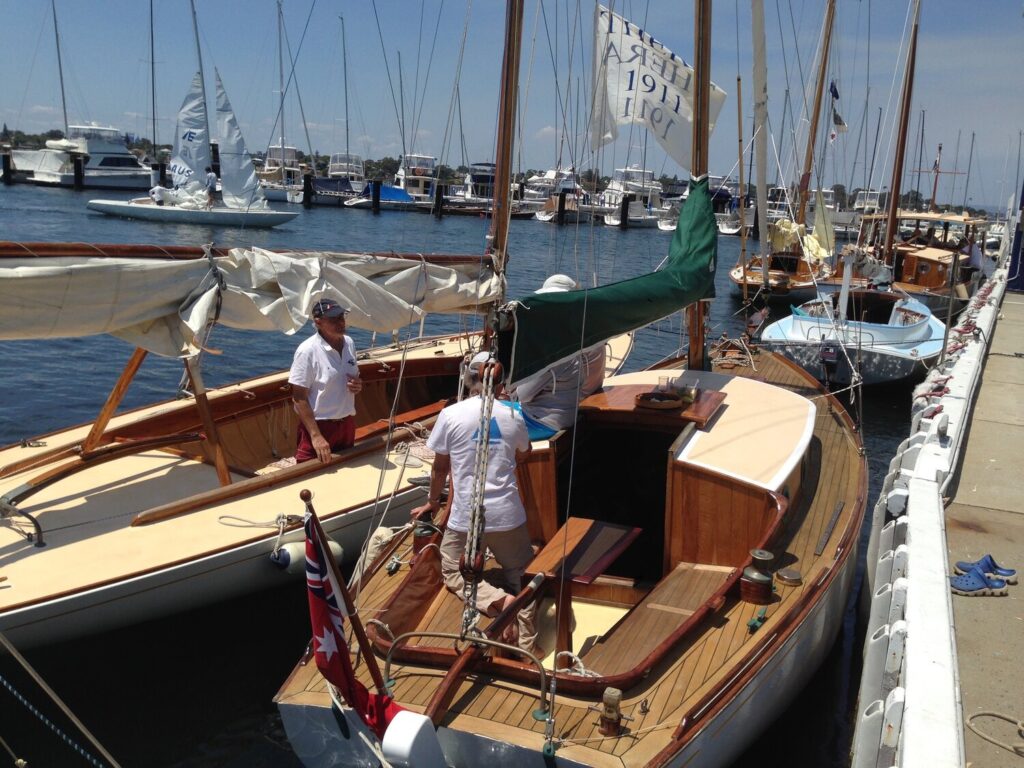 We enjoyed inspecting a variety of beautiful boats: it was especially good to see Thera (singlehanded by Mark Fitzhardinge) and Canobie, both visiting from RPYC. At the other end of the scale was Igor Bjorksten's beautiful lap strake peapod canoe, Sly. The pictures of Sly alongside Canobie are truly classic.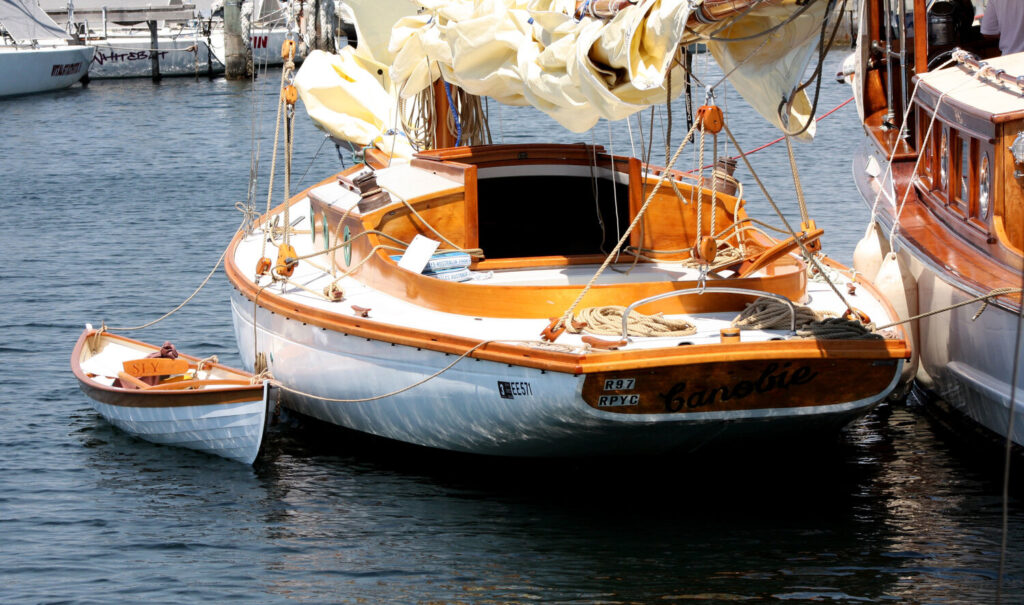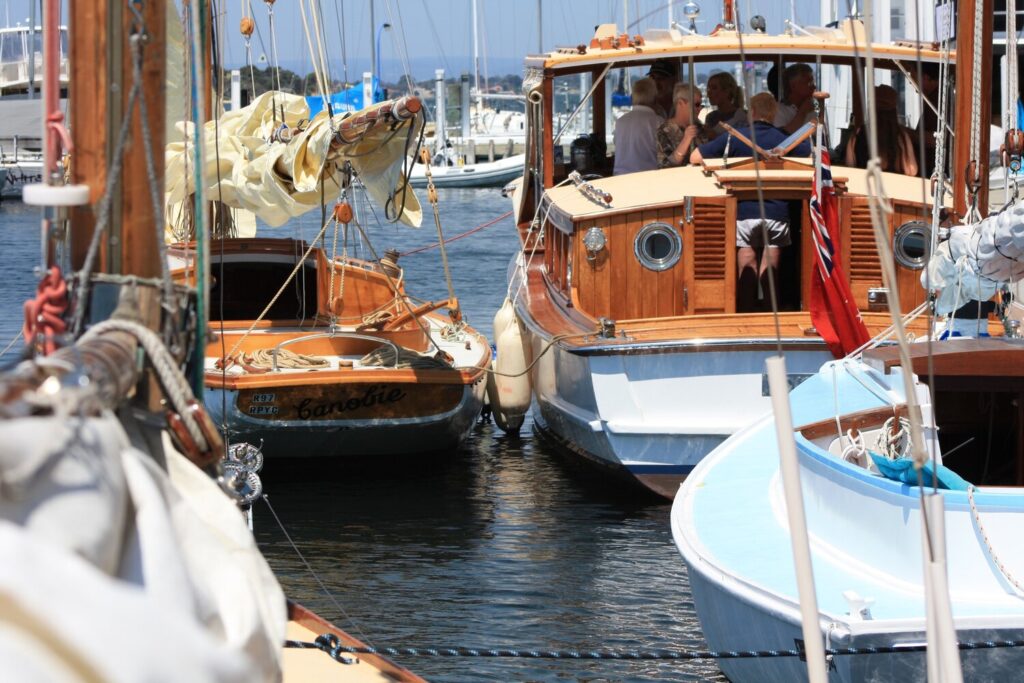 We did not succeed in engaging properly with the classic powerboats but the presence of Craig Grundmann's majestic Nokomis added class to the occasion and has given us the incentive to encourage more power boats to attend next time. And we now have the right contacts to make this happen.
The day ended with a plan to sail in company around Karakatta Bank before heading to our home ports. Unfortunately the weather turned on a classic afternoon sea breeze, one of the strongest so far this season, which deterred all but the most hardy sailors, but not our doughty President!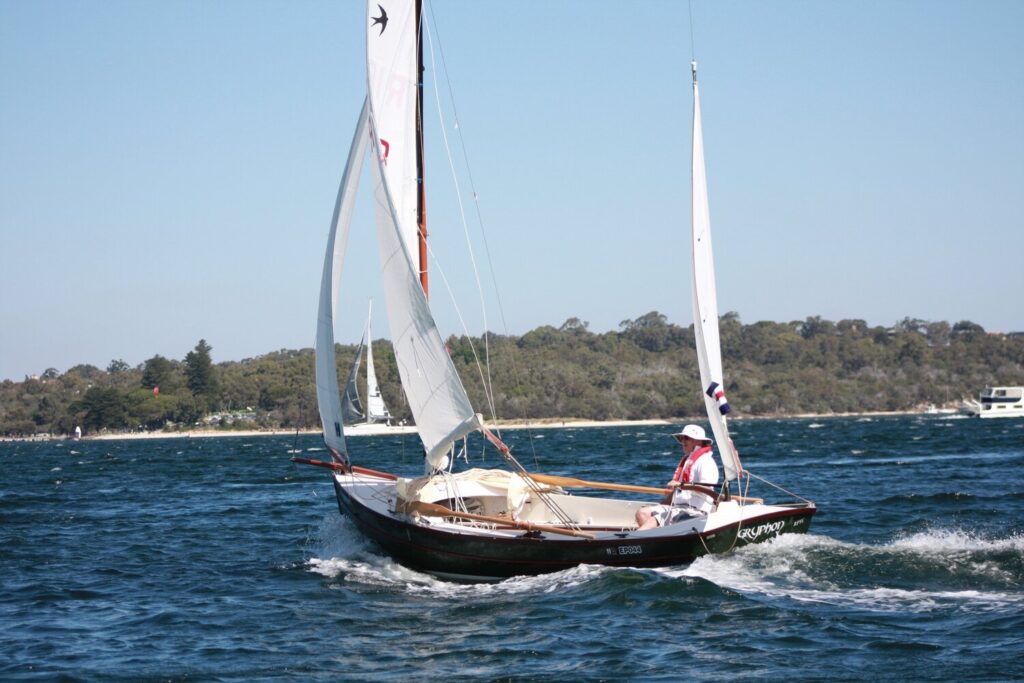 The turnout was good considering this was a trial event held quite early in the season and I am sure we can do better next time. All the feedback has so far been positive and we will organise another event at a suitable time, probably together with better arrangements to encourage even more socialising.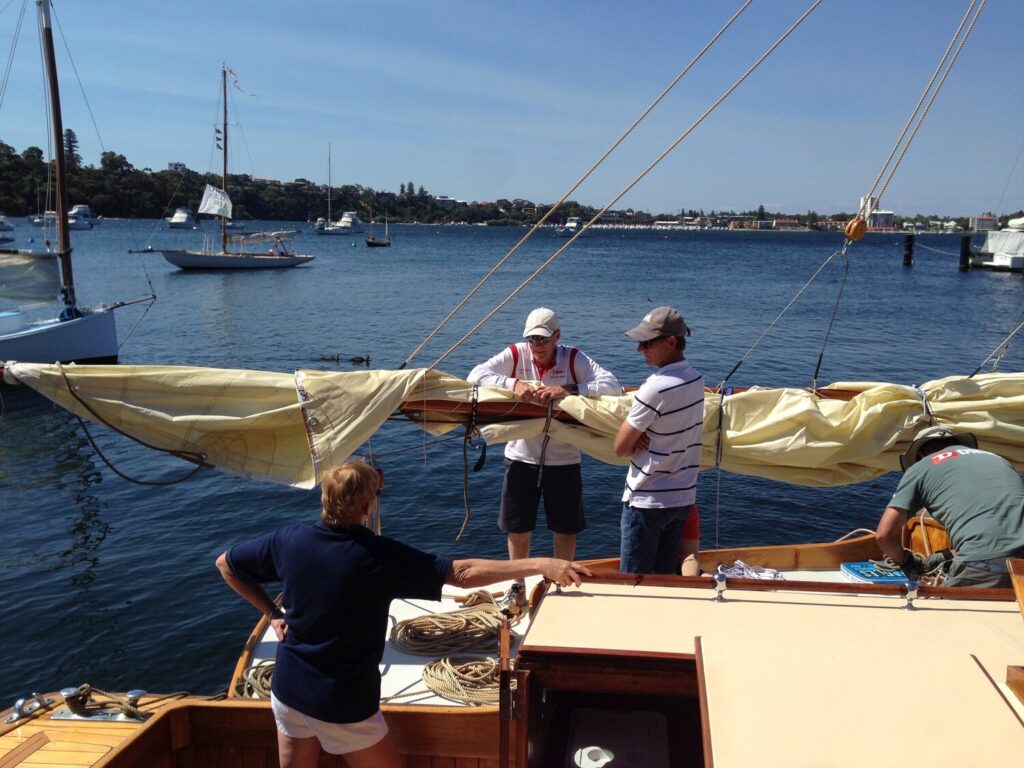 I certainly enjoyed the day – pleasantly surprised that so many boats and visitors came along (the organiser's nightmares: bad weather and low turnout!). It was great to have Hakuna Matata ready just in time to join the day (complete with masking tape).
Thanks to Mark Fitzhardinge and Chris Robinson for contributing their photographs (more photos are posted on the OGA Galleries page).
And our special thanks to RFBYC for hosting this event and continuing to support gaff rig sailing and classic boat activitiesRef: 1021 8857 3061 55