The 5th Swan River Retro Yacht Series 2013-2014
by Manfred Speicher

The Retro Yacht sailing series – sailed out of Royal Freshwater Bay Yacht Club in its fifth year; celebrated the 2013/14 season on a dedicated note of participation with a strong fleet of twenty one of West Australia's finest classic yachts and a contagiously enthusiastic and passionate class of yachtsmen and vibrant yachting ladies.
With racing scheduled for one Sunday each month the Swan River presented the venue to race the classic yachts in a sometimes challenging windy condition to a mirror image reflections glass-out.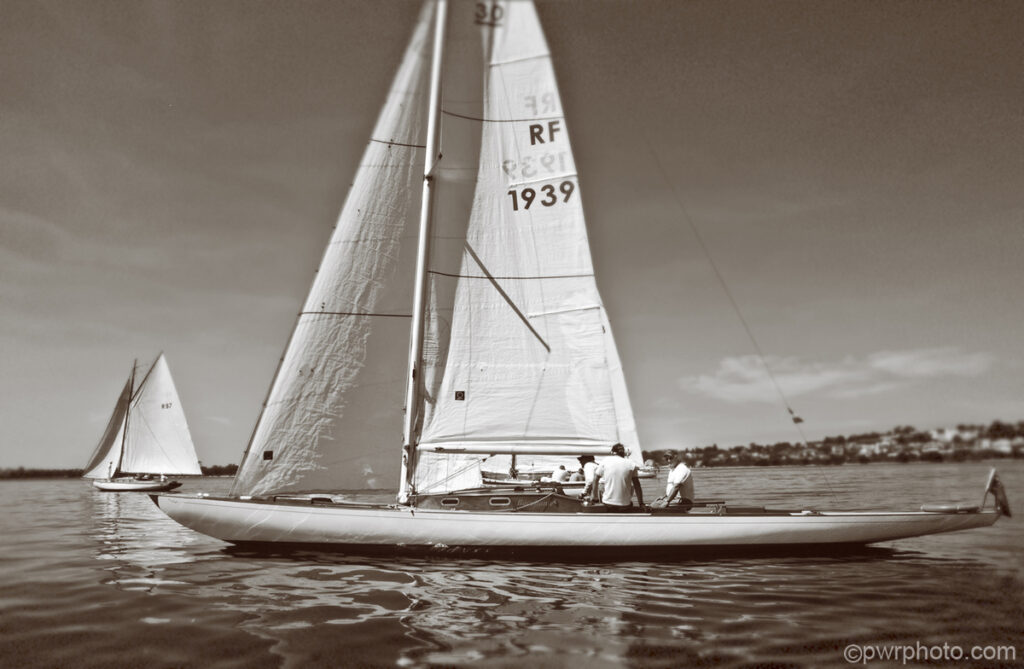 The Retro yachts entrants included elegant and majestic Bacchante – repeat champion in Div 1 and The Lady in Red from RPYC back after a life extending nip & tuck . The ever beautiful Bella Gioia and the gazelle like Haze showing off her pointy sterns to her peers.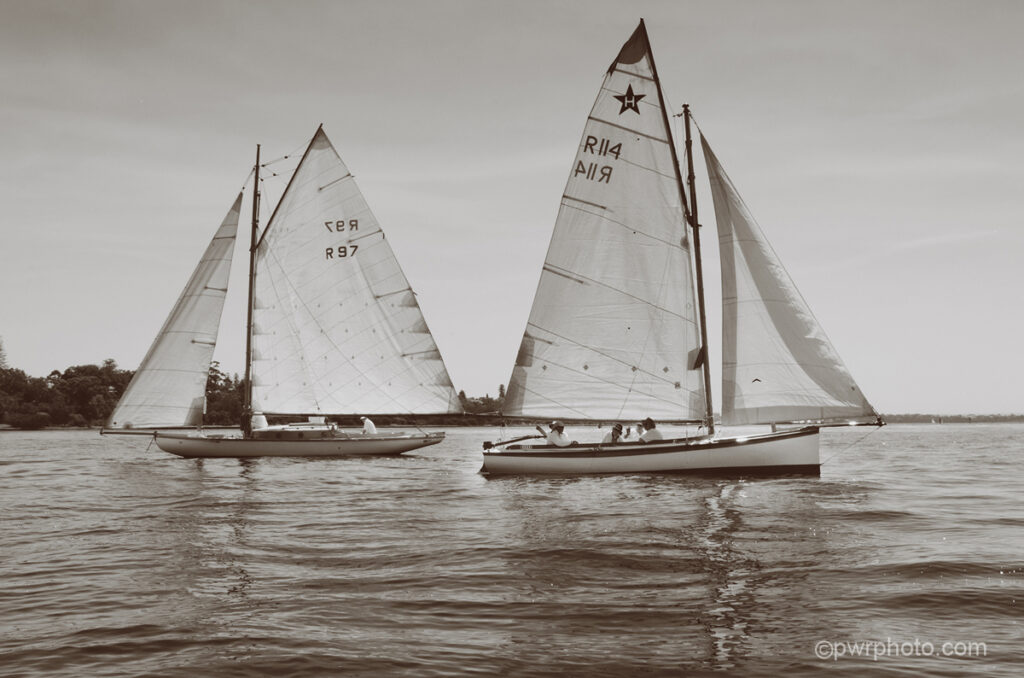 The graceful gaff-rigged Canobie, the Hebe from RPYC and Bicton Belle from EFYC the repeat Overall winner and winner of Div 2.
Also Little Wee Birlinn and the exuberant Fan found themselves on the podium.
Kailani , Solquest, Gryphon, Hakuna Matata amongst other beautiful vintage yachts made up a rich tapestry of wooden yachts passionately maintained and presented.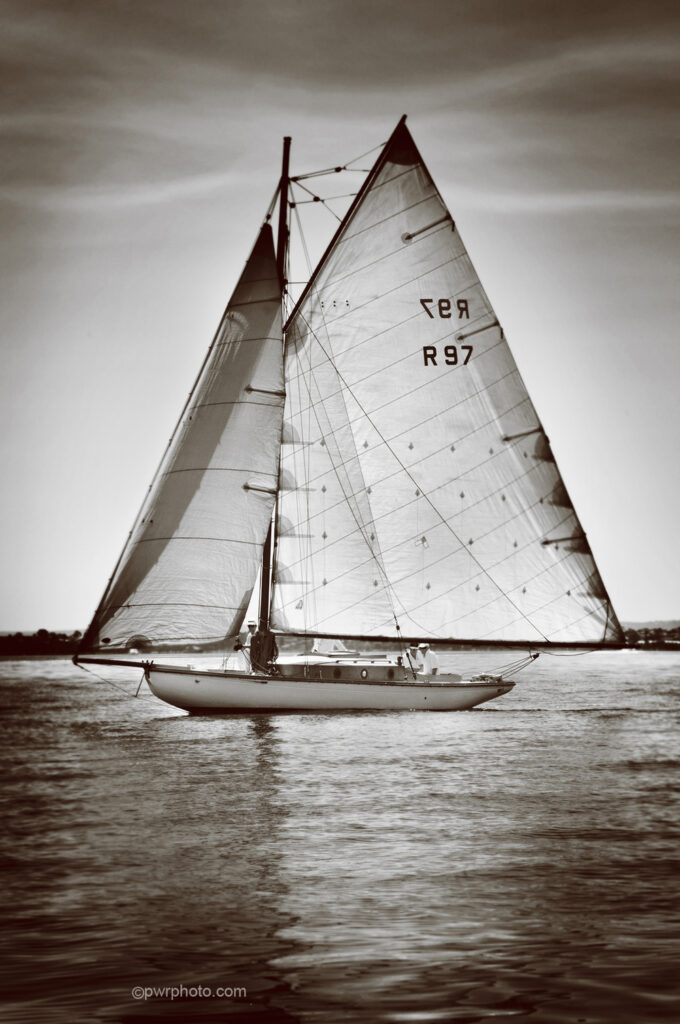 Always smiling Race officer John Walsh and a fine fifth season start team from RFBYC sent the fleet on scenic courses around Melville Waters and Freshie Bay. Each of the races had a theme day and yachts dressed up to the occasion adding more colourful character to the delight of the series own photographer Paul Ricketts who captured the timeless beauties.
Classic Halvorsen Hiawatha joined in with VIP and overseas guests during the February event and became a treasured part of the series.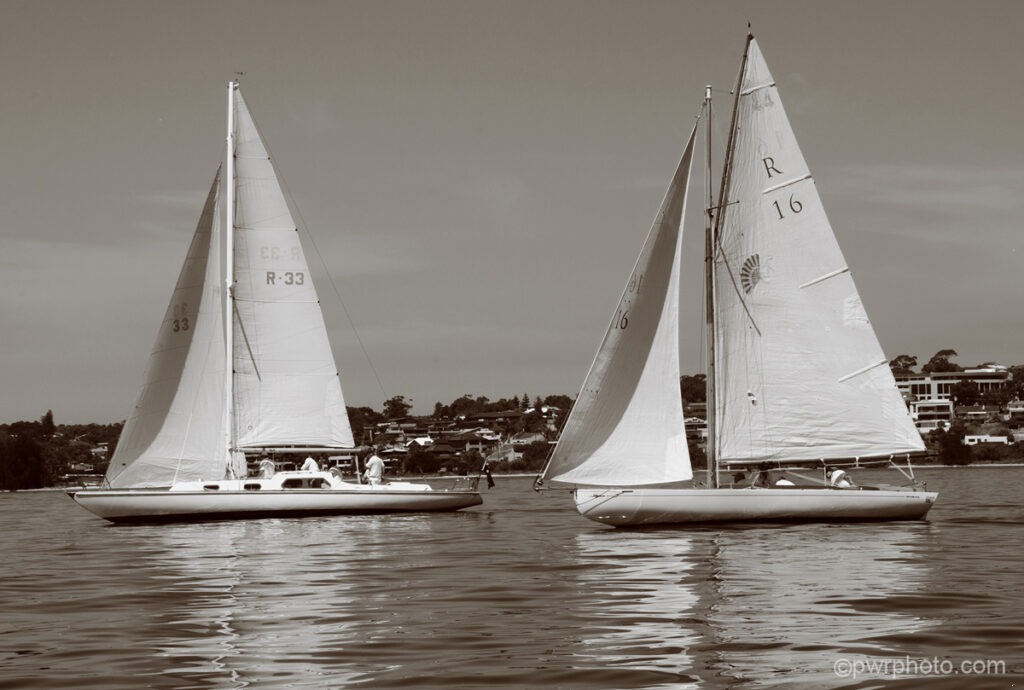 Young Salt Steve Ward filled the ever challenging position of handicapper successfully .
At the end of racing the crews rafted up at RFBYC for a tasty BBQ celebration and friendly banter, telling lies and exchanging the history of craft and crew.